Archived – Moonflower by Angela J. Townsend
~ Schedule ~
Moonflower by Angela J. Townsend:
~ About the Book ~
Title: Moonflower
Author: Angela J. Townsend
Published: March 31st, 2014
Publisher: Clean Teen Publisher
Page Count: 238
Genre: YA Paranormal Romance Horror
Content Warning: Graphic violence
Recommended Age: 17+
~ Synopsis ~
Natasha remembers little from her Russian childhood, other than the lingering nightmares of her mother's tragic death. So when someone close to her hands her a one-way ticket to Russia, along with the deed to her family farm, and then is brutally murdered, she has little confidence about what awaits her in that distant land.
With doubt and uncertainty, Natasha has no choice but to leave her life in America for an unknown future. Once overseas, the terrifying facts as to why she was really summoned home come to light.
Fact one: Monsters do exist.
Fact two: The only thing keeping those monsters out of the world is an ancient mural hidden below her family's farm.
Fact three: The mural that keeps the evil out of the world is falling apart.
The final fact: It's up to Natasha to restore it and save the world from a horror unlike anything seen before.
Luckily, Natasha isn't alone in her mission. Three Russian Knights are tasked with protecting her from the demons as she restores the mural. And leading the Knights is the handsome and strong Anatoly, who seems to be everything Natasha could hope for in a man. Unfortunately, there is one huge problem. Her Knights are forbidden from having relationships with the artists they protect, and Anatoly is a hardcore rule follower. But rules cannot stop the way she feels.
When a horrifying demon breaches the barrier and pulls Anatoly inside the mural, Natasha can't help but charge, once again, into the unknown—this time to save the man she secretly loves. Now on the demons' turf, she risks her own life to free the very one who is supposed to be protecting her. Little does she realize that if she should fail, it could mean the destruction of the very last barrier shielding mankind. Will Anatoly refuse Natasha's help? Or will he finally realize, when love is at stake, the rules will be broken.
~ About the Author ~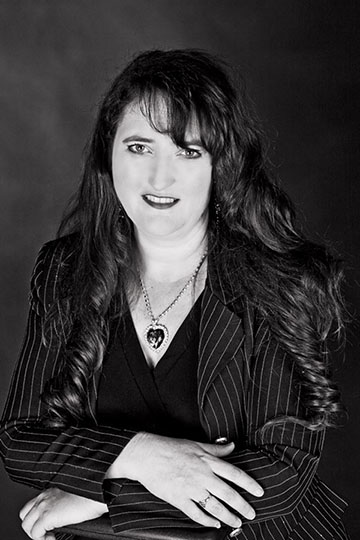 Angela Townsend was born in the beautiful Rocky Mountains of Missoula, Montana. As a child, Angela grew up listening to stories told by her grandparents, ancient tales and legends of faraway places. Influenced by her Irish and Scottish heritage, Angela became an avid research historian, specializing in Celtic mythology. Her gift for storytelling finally led her to a full time career in historical research and writing. A writer in local community circulations, Angela is also a published genealogical and historical resource writer who has taught numerous research seminars. Currently, Angela divides her time between writing, playing Celtic music on her fiddle, and Irish dancing.
Angela's first novel, Amarok, was published through Spencer Hill Press in 2012. She later went on to sign with Clean Teen Publishing in 2013 and currently has two novels published through them: Angus MacBain and the Island of Sleeping Kings and River of Bones. Her third novel, Moonflower is scheduled for release in March 2014.
Angela resides on a ranch, in rural Northwestern Montana, with her two children Levi and Grant.
Amazon Author Page | Facebook | Twitter | GoodReads | Blog
~ Excerpt ~
Seattle, Washington

The shadows came for me at night, in my sleep, evoking demons as they crept over me, pressing down, tangling around my arms, my legs, my neck. I struggled to open my eyes. To move. To breathe. Panic swelled. Twisting and thrashing, I battled to break free. The shadows turned to vapor, and it was my mother who held me now, clutching me to her bloody body as we huddled together. Her ragged, uneven breath feathered across the back of my neck.

She whispered one last Russian lullaby.

My father appeared in the doorway, his heavy boots dripping snow on the oak floor. His eyes were cold, vacant, a rifle tight in his hands. He advanced, yelling Siberian curses that fell from his lips like hissing snakes. He snarled and aimed the weapon at my mother's chest. Her eyes stretched wide in horror, her lips twisted in a final scream as she pushed me to safety.

A bullet exploded through her torso, shattering my existence in a mixture of steel, blood and bone, colliding at the speed of light. My father lowered the gun, grabbed my mother's wrist and checked for a pulse. A satisfied smile crept across his lips as he dropped her lifeless arm.

A whimper escaped my throat. He spotted me cowering in the corner, his eyes blazing with scalding fury. He raised the weapon, aimed it at my forehead, and the shadows came for me again…
~ Giveaway ~
Stay You & Happy Reading,
Jaidis