Archived: Xander's Tangled Web by Susan A. Royal
~ Schedule ~
Xander's Tangled Web by Susan A. Royal:
~ About the Book ~
Title: Xander's Tangled Web
Author: Susan A. Royal
Releases: April 26th, 2016
Publisher: MuseItUp
Genre: YA Fantasy
~ Synopsis ~
After a late night visit to Battington's marketplace, Princess Mena vanishes without a trace. Merchants are frantic, because King Leander has called for a curfew and postponed the Spring Festival until further notice. Certain his former constable is the man for the job, the mayor hires Xander to investigate, hoping he can solve the mystery in a hurry so things can go back to normal.
But Xander's not so sure that's possible, because there's romance involved, and he knows when that happens folks who are normally very sensible seem to lose all reason. In addition to sorting out truths, half-truths and outright lies, he must deal with gypsies, love potions and an illegal moonshine operation before he gets to the bottom of things.
~ About the Author ~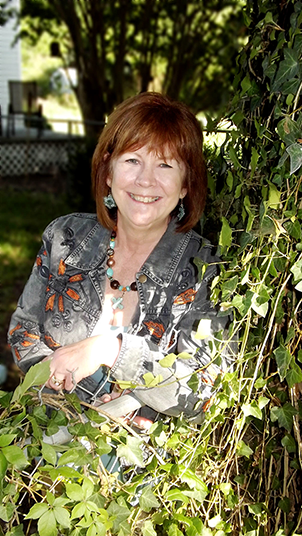 Susan A. Royal takes her readers on adventures to other worlds where anything can happen and frequently does. She shares a 100 year old house in east Texas with a ghost who likes to harmonize with her son when he plays guitar. She writes SciFi/Fantasy with action, adventure and liberal doses of romance. She is currently working on the third in her time travel series, It's About Time. Look for her books at MuseItUp/Amazon/B&N. Want to know more? Visit susanaroyal.wordpress.com or susanaroyal.moonfruit.com for a peek inside this writer's mind. You never know what you'll discover.
~ Excerpt ~
"Out of my face, you mangy beastie!"

The rumbling bass voice came out of nowhere. Xander jumped like he'd been scalded. Up at first light and on the road soon after, he'd dozed off and allowed Quep's reins to go slack. The shaggy little pony wandered over to the side of the road for tender shoots of grass growing there.

"Look at you, riding along with your nose stuck up in the air like royalty."

Xander squinted in the direction of the voice and spied a man dressed in raggedy brown homespun who blended with the landscape like a toad on moss. Arms crossed and lips pinched together tightly together, the man stared back at him.

"Sorry, Frawl." Xander yanked on Quep's reins. "You're out bright and early. Are you on your way to Battington?"

"Aye, I have pressing business."

"Is that so?" Xander couldn't begin to imagine what kind. It was a well-known fact that his second cousin once removed avoided anything remotely connected with work.

The other man fished in his pocket and brought out copper coins. "Where d'ye think? I'm on me way to Battington to spend an afternoon at Ardley's tavern. What about you?"

"I'm going to town as well, to pick up supplies and catch up on all the latest."

Frawl flashed a grin. "Since we're both headed in the same direction, how about you let me ride along? I can fill you in on all the tittle-tattle."

Xander ground his teeth. So much for a nice, quiet trip. "Sure. Come on."

As big around as he was tall, Frawl grunted and strained a bit before he managed to climb astride the pony. "You heard the latest?"

Xander shook his head. "Reckon not. I haven't been to market in a fortnight. Suse and I live so far out we never get any news, unless a bird happens to fly by and share."

"Unless a bird…?" It took a moment or two, but Frawl finally realized Xander was joking. After he stopped laughing, he pulled out a checkered rag, wiped his eyes and blew his nose. "You do have a quick wit."

"Well, are you going to tell me or not?" Xander was less inclined to believe hearsay than most, but he did have a weakness for listening.

"Aye, I'll begin at the beginning." Frawl chuckled and rubbed his hands together. "Of late, some of the royalty has been frequenting the market more often than normal. Not, as you might believe, for fresh blue milk or a rare piece of fairy silk, though I have been told the merchant in the big corner stall with all the fancy notions has some in his possession so fine he swears the cloth will float…"

"Get to the point, will you?"

"Pardon, I digress." Frawl cleared his throat. "Now, where was I?  Oh yes. It turns out it wasn't just any royalty, but one of old King Leander's daughters. Princess Mena herself. Anyways, word went round she was after a good apothecary. Reason being, she wanted to purchase a spell."

"But why come to Battington market?  Why wouldn't she ask her father's sorcerer instead?"

"Turns out, she didn't want just any old spell, she wanted a love potion. When she showed up at Mercury's shop, he was nervous enough. After he found out what she fancied, it near did him in. Everyone knows love potions are dicey at best. Sometimes they work and sometimes not. There's always the chance some poor unfortunate soul could end up turning into a tree toad."
~ Giveaway ~
Stay You & Happy Reading,
Jaidis