Archived – Secrets by Darcia Helle
Secrets by Darcia Helle Tour Schedule:
SURVIVAL
Samantha's monsters aren't under the bed; they're the people she calls Mom and Dad.
ESCAPE
She makes it out alive, her sanity barely intact.
LIES
She creates a new past that fools everyone, including herself.
HOPE
A life filled with love and security teeters on its base of lies.
SECRETS
When it all comes crumbling down, will Samantha make it out alive?
Title: Secrets
Author: Darcia Helle
Published: August 2012
Word Count: 81000
Genre: Suspense
Content Warning: Some adult content and language not suitable for readers under 16.
Amazon | Barnes & Noble | GoodReads
Excerpt:
Now she wondered if all the lies were necessary. Was her past so bad that she had to hide it?

Samantha trembled as the thought gave her a brief glimpse into the darkness. Oh, yes, the lies were a vital part of her survival. A long time ago she'd learned to suppress most of her memories. But bits and pieces refused to stay hidden.

The memories of those years were too horrific to think about. Samantha pushed the thoughts away before they invaded her conscious mind. The one thing she remembered clearly, had never been able to forget, was her mother's betrayal.

Would Jeff still love her if he knew the truth?

Would she be able to live with herself if she allowed the memories back in?

Was it even her that Jeff had fallen in love with? Or was it the made-up dream girl she'd invented for the rest of the world? Did she even know her true self anymore?

She choked back a sob as a tear slid down her cheek. Too much about her remained hidden, even from herself.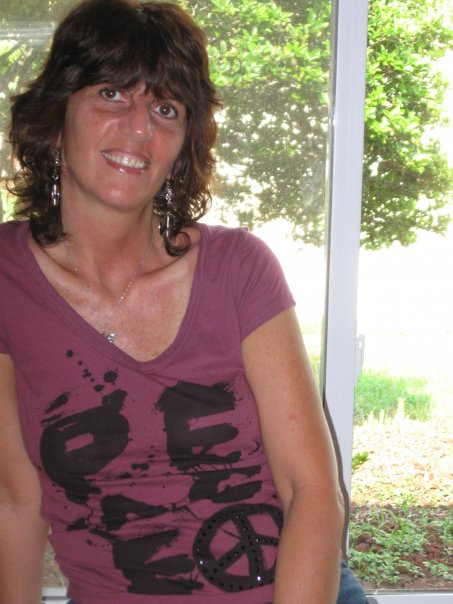 Darcia Helle lives in a fictional world with a husband who is sometimes real. Their house is ruled by spoiled dogs and cats and the occasional dust bunny.
Suspense, random blood splatter and mismatched socks consume Darcia's days. She writes because the characters trespassing through her mind leave her no alternative. Only then are the voices free to haunt someone else's mind.
Join Darcia in her fictional world: http://www.QuietFuryBooks.com
The characters await you.
Amazon Author Page | Facebook | Twitter | GoodReads | Blog
Enter for the chance to WIN a copy of Secrets by Darcia Helle! Both print and eBook copies are up for grabs!
Stay You & Happy Reading,
Jaidis